The primary goal of Ram Chhatpar Shilp Nyas is to promote aesthetic awareness and appreciation among public and encouraging the emerging artist in the field of contemporary art and Indian classical music. For this purpose, Shilp Nyas organises many events like national as well as international artist's camps, workshops, art fairs, music concert etc.
Annual Art Exhibition
15th-21st January
Ram Chhatpar Shilp Nyas has been organizing an Annual Art Exhibition since 2017 which held every year in the month of January. The Shilp Nyas intends to work for propagation and development of arts among the people of Varanasi. Nyas invites artist to participate in annual art exhibition every year.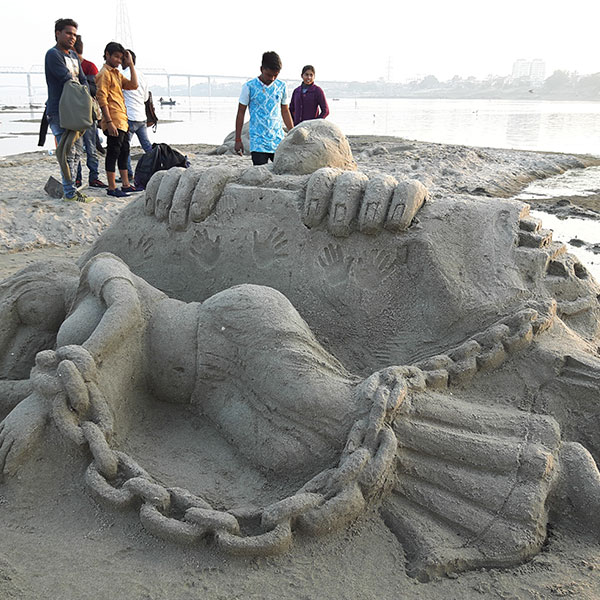 Sand Symposium
19th January
This annual event is organised to commemorate the birth anniversary of modern sculptor, Ram Chhatpar. Shilp Nyas is organising one-day sand symposium from 2002 and it became one of the most popular events of the city from the very beginning. Every year around 500 artists participate from all over the country and create attractive sculptures on the middle sand ground of the river Ganga.
Shilpotsava – Fine Arts Fair
24th-28th February
On the birth anniversary of great artist and teacher, Padma Shri, Prof. Sankho Chaudhuri, the Nyas organises Fine Arts Fair & Exhibition in the premises of the Shilp Nyas. In this event, art works like painting, sculptures, terracotta, pottery-ceramics, drawings as well as creative art crafts of local & outstation artists are displayed for the art lovers of Varanasi.
Children's Art Day
5th April
In an attempt to bring young talents, the Ram Chhatpar Shilp Nyas dedicates a Children's Art Day on April 5th of every year.  This event provides complete freedom to the innocent minds to express their imagination and creativity.
Sangeet Poornima
Monthly Music Concert with Art Exhibition
Classical music concert on the magical evening of full moon has organized by Ram Chhatpar Shilp Nyas in collaboration with Raza Foundation, New Delhi for early six months. Later on, this significant series of true combination of nature and art, inspired Shilpnyas to continue on in its own way.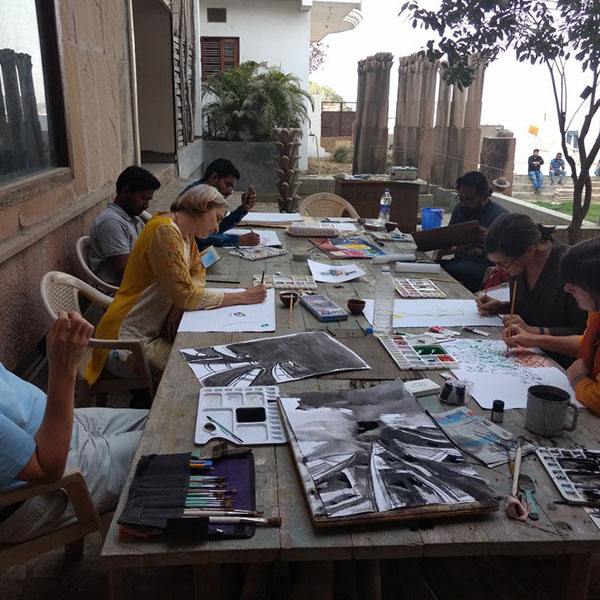 Symposiums
The first symposium was held on the occasion of Foundation Day, March 21st, 1999. On the same day, Prof. Sankho Chaudhuri laid the foundation stone of Ram Chhatpar Shilp Nyas. Artists and scholars from Austria, Japan, Germany, France, U.S.A. and India participated in the 1st International Symposium: Sculpture & Dance. Since then, Shilp Nyas often organises international symposiums and camps.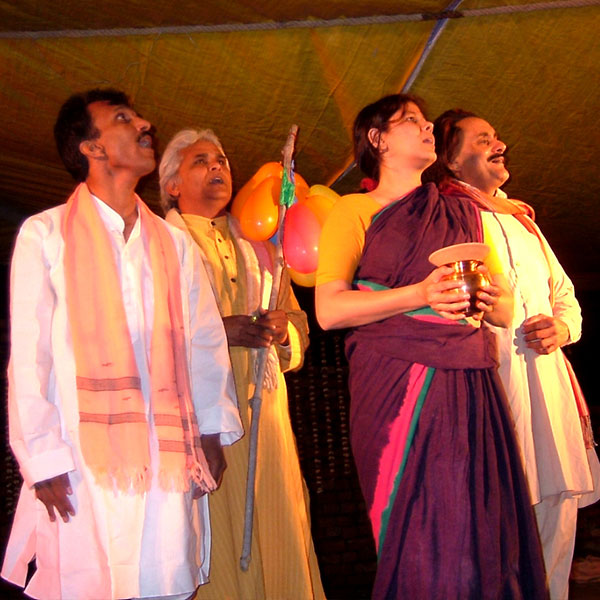 Address
Ram Chhatpar Shilp Nyas India
N1/66A-26 B Mahesh Nagar Colony,
Samne Ghat, Lanka, Varanasi,
Uttar Pradesh – 221005, India
Call Us
+91 9935340551
+91 7897513299
Email Us
support@ramchhatparshilpnyas.org
ramchhatpar@gmail.com